Our Offer to You - a Risk Free Guarantee!
Expert Team of Basement Waterproofers in London, Windsor, Chatham, Sarnia
Advanced Basement Systems is made up of a trained, experienced team of basement waterproofers, crawlspace repair contractors, and foundation repair contractors. This trusted group takes every step to provide you with the best experience possible when fixing your home.
Here are the standards that we hold tightly to for every customer: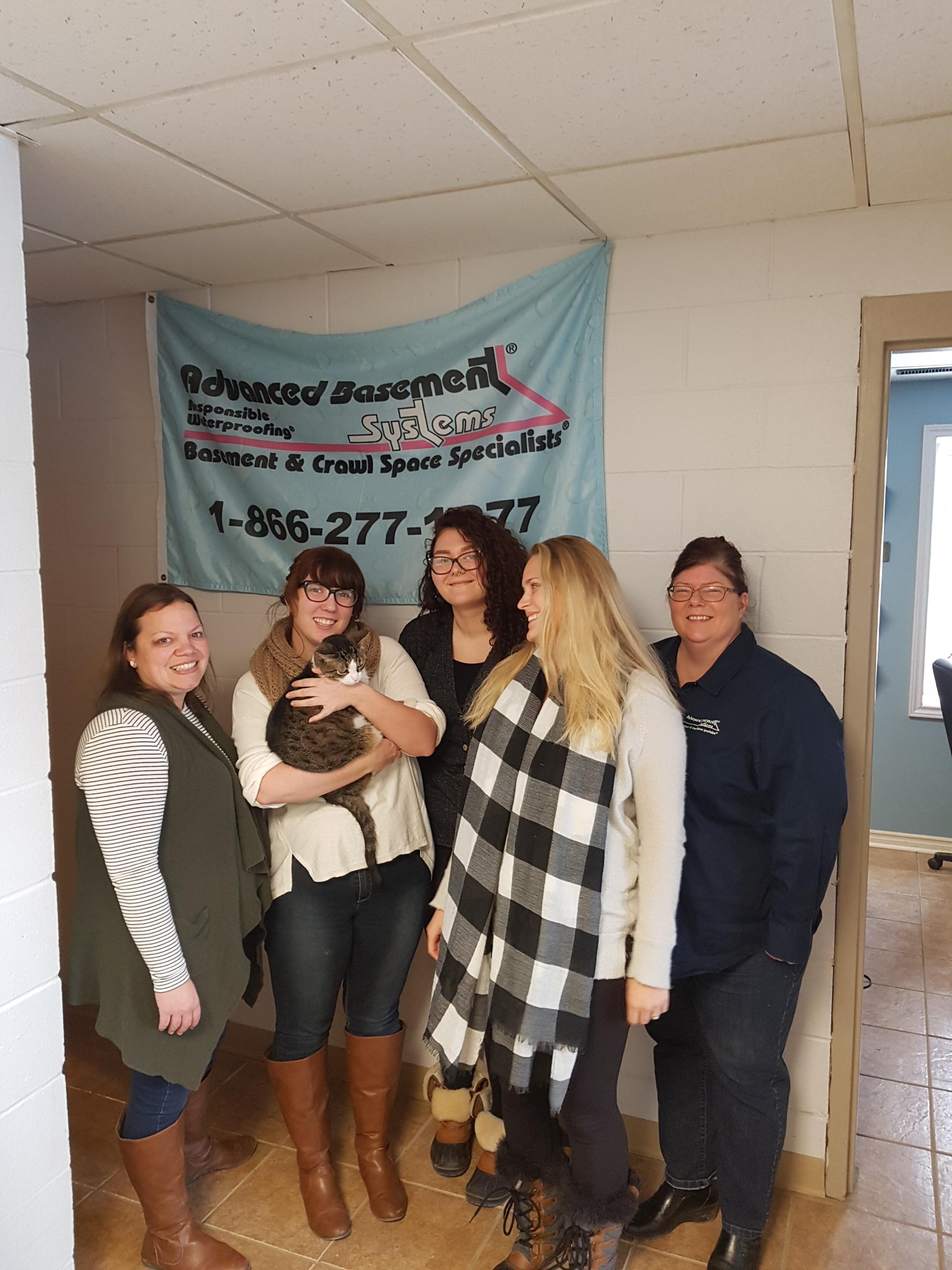 Scheduled start date (Your installation date beginning and end will be pre-arranged)
Certified installers (All foremen have been through Basement System's Inc. thorough training)
Phone answered quickly during business hours- 8 a.m. to 5 p.m.
Smoke-free work zone (No smoking around the house)
Completion check list (Foreman will walk around job site with you and ensure all work is satisfactory. Customer will sign completion check list)
Customer friendly facility (Customers can come into our building and view products and offices)
Additionally, we take pride in our work from start to finish. We don't leave to work on other jobs. Your job is our priority and it will be accomplished before leaving for another job.
During work, we want to protect your home from dust that is often circling the space. Each truck is equipped with dust blowers and drop cloths are used at every job.
An A+ Team at Advanced Basement Systems
As a recipient of the Better Business Bureau's Integrity award, Advanced Basement Systems will stop at nothing to make sure you receive the best products and service out there. Know that when you sign up for a Free Estimate, you have signed up for a risk free guarantee with an incredible company.
We are working on a 24 hour response line so homeowners will not be stranded with basement water and no help. When work is rendered, we provide a written warranty which is a warranty of the product provided after the job and payment are complete.

If you prefer to have a representative who speaks French fluently, we can facilitate your request.
No matter what the job is, we always provide quality workmanship- we stand by our work and if you're not happy, then neither are we.
Trust that Advanced Basement Systems' team of trusted employees and installers will do whatever it takes to effectively solve your basement problems.
Contact us today for a free, no obligation estimate!
For more information about the services we offer or our risk free guarantee, call or email Advanced Basement Systems today! We serve valued homeowners in Chatham, London, Sarnia, Windsor, St Thomas, Stratford, Windsor , Essex, Amherstburg, Strathroy, Leamington, Kingsville, Ingersoll, Goderich, Aylmer, Listowel, Hanover, and the surrounding area!
Looking for a price? Get a no cost, no obligation free estimate.